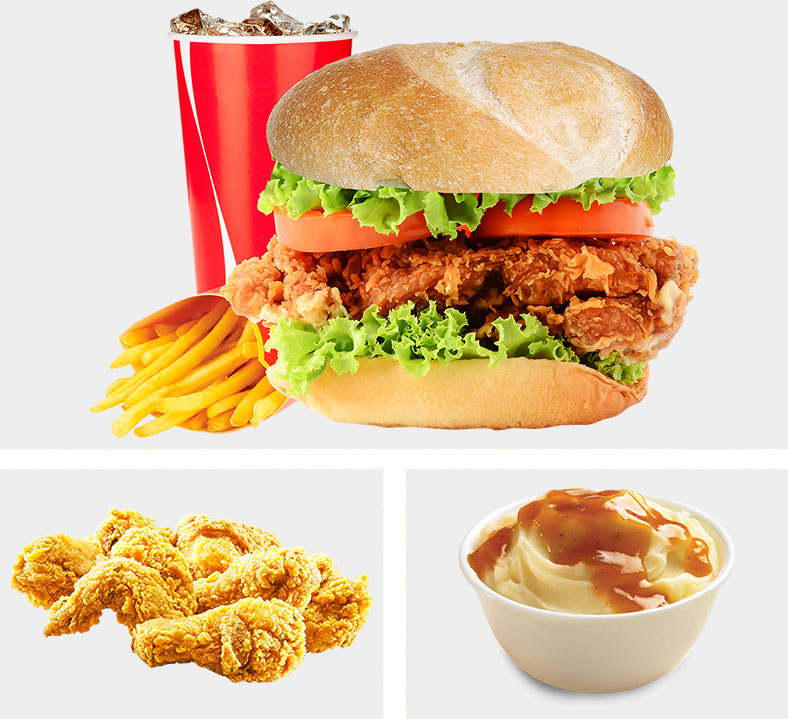 About Us
Castle Chicken started with a group of five friends who had a dream of creating a simple, perfect, affordable and hospitable friendly fast-food style restaurant. Castle Chicken is a fried chicken shop. We started with a fried chicken and have since grown to serve a variety of fried chicken offerings, burgers, sides, and more. Above all, Castle Chicken stands for simple, delicious, and thoughtful food. We've mastered our recipes to perfection with the freshest and high-quality ingredients available.
Our success is built on the basics: high-quality food and heartfelt hospitality. Our dedication towards fulfilling our King and Queen Guest's satisfaction whether its natural ingredients, or smart value, we always think of our customers first!
What started as a dream has become a delicious reality when we opened our first location on the corner of Queens Boulevard and Broadway in Queens, New York. We invite you to join us for a meal as we bring to the table flavorful mix of American and Mediterranean with classic Middle Eastern spin for an experience that can only be described as pure deliciousness!
We make sure to deliver the highest quality of food to our customers.
Every day, we use FRESH, PREMIUM chicken that's USDA VERIFIED.
We change our oil DAILY.